The Military Barracks Museum
The Barracks were built in 1845 to replace the wooden barracks hut, this is the oldest building in Kojonup. After a chequered history as a barracks for the soldiers, pensioner guards, a school house, a church, a meeting place and a private home, the building is now the town's museum.
The Museum is open every Sunday from 1.30pm to 3.30pm. If you would like to view at any other time please refer to our contacts page to make an appointment..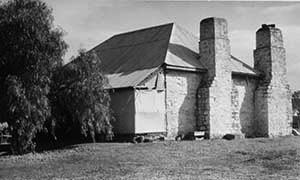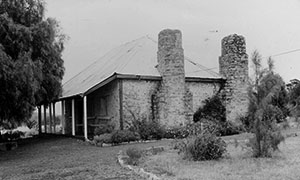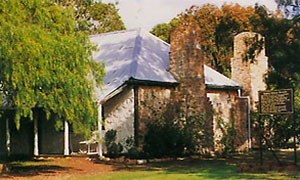 Elverd Cottage
In the early 1850's some of the soldiers returning from conflicts in India and Afghanistan were offered continued service to guard convicts coming to WA. Called Pensioner Guards, they were granted fifteen pounds and ten acres of land, to help establish their home and develop agriculture for self sufficiency. Several settled in Kojonup, one of which was William McDonnell, who was granted lot 2 in 1852 and built this cottage in 1854. It is now fully restored cottage and is one of only a few Pensioner Guard Cottages left within the state.
The Elverd family lived in the cottage from the 1880's until 1979 when Charles Elverd died. The cottage was vested in the Shire and has been fully restored by the Historical Society as a pioneer museum.
Upon the cottage's 150th anniversary, the large machinery shed was opened next to the cottage. It houses a large selection of tools, farm machinery, harness display and horse drawn items.

From left to right.
Elverd Cottage c1920
Elverd Cottage at the time of acquisition from the Shire 1979
Elverd Cottage 2005
Machinery complex adjoining Elverd cottage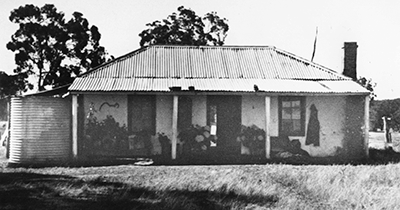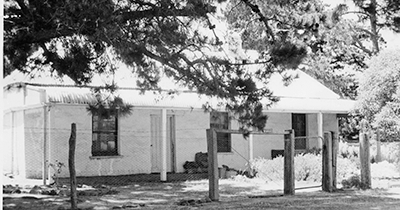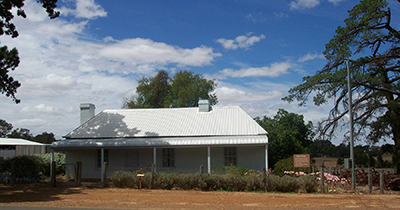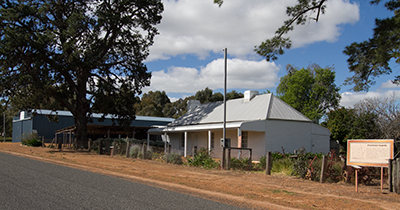 The Old Post Office
Built in 1897 as Kojonup's first official Post Office, this building became the Pensioner Road School Headmaster's residence in 1913 and is now the headquarters of the Kojonup Historical Society. It houses documents and many historical photos that can be made available to researchers.
This building is situated on Spring Street, west of Pensioner Road.
The Historical Society holds monthly meetings in this building every first Monday of the month at 3.00pm – except in June when a WA Week event is held. All are welcome.